NEW TOPIC: Prosocial Behaviour
May 14, 2015 New content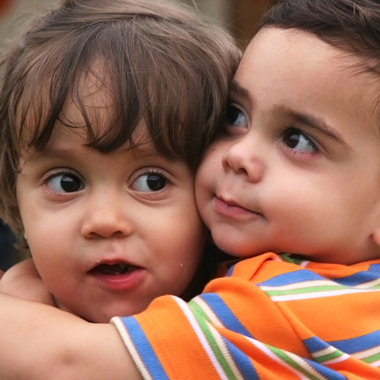 Four papers were added under the NEW topic Prosocial behaviour. More content will follow soon. Stay tuned!
New papers
Socio-cognitive correlates of prosocial behaviour in young children
Tracy L. Spinrad, PhD, Sarah VanSchyndel, MA, doctoral student
The moral foundations of prosocial behaviour
Tina Malti, PhD, Sebastian P. Dys, MA, Antonio Zuffianò, PhD 
Prosocial behaviour towards ingroup and outgroup members
Gil Diesendruck, PhD, Avi Benozio, MA, Doctoral student
Prosocial behaviour and schooling
Kathryn Wentzel, PhD
---
We are grateful to the Margaret & Wallace McCain Family Foundation for financially supporting the development of this new topic.